Watch turtles in Martinique and take a look at the seabed.
Get on board of our boat for a full immersion excursion in complete safety, and live an unforgettable experience with the sea turtles of Martinique. Depart for an afternoon (13h-17h) of discoveries of the seabed and find the sea turtles of Martinique. A magical moment is waiting for you when you dive into the rich and colourful ecosystem of Martinique.
Discover the sea turtles of Martinique in their natural environment.
After departing from Anse-à-l'âne, Trois-Îlets, our captain will take you to the Caribbean Sea passing through the Diamond rock. During this excursion you will discover the coral reefs and the species they shelter. We will take a break to swim in an area valued by sea turtles, an environment rich in meadows where we will be able to see them in their feeding environment.  Our approach is to be observers, which makes it very important to observe a behaviour of respect to fauna and flora, so we won't disturb their habits.
We advise you bring swimwear so you won't miss a swim rich in excitement. Our team will supply equipment such as masks, snorkels and fins. We will conclude the afternoon with a relaxing moment to enjoy some alcoholic, or non-alcoholic drinks, and snacks at the meeting place. The return is planned to be around 17h.
Everything you have to know about sea turtles
The sea turtle of Martinique is an endangered species we find in the Caribbean Sea. You can identify the turtles by their black and green shell. Their normal size is around 60 cm length and they weigh around 45 kg. We can find them in shallow waters, where they feed of seaweed and algae.
The sea turtle of Martinique is important for the environment because it contributes to the maintenance and good health of seaweed. They play an important role in maintaining the equilibrium in the ecosystem. The sea urchin, for example, could multiply and damage the seaweed if there were no turtles to eat them.
Turtles are equally important for humans. They are a fundamental element of the local culture and sea tourism. The inhabitants of the Caribbean have considered turtles as symbol of fertility and good luck for many centuries.
The different species of turtles in Martinique
The different species of turtles in Martinique are: the green turtle, the hawksbill sea turtle, leatherback turtles and the loggerhead turtle. The green turtle of Martinique is the most common species, followed by the hawksbill sea turtle. The loggerhead turtle is the least popular species.
Each species has its own features. The green turtle is the largest one of the three, and it can weigh up to 250 kg. It is also the slowest one of the three and prefers living in deep waters. The hawksbill sea turtle is the smaller than the green turtle and can weigh up to 100 kg. It swims fast and lives mostly in shallow waters rather than deep waters. The loggerhead turtle is larger than the hawksbill sea turtle but smaller than the green sea turtle.  It's the only species that prefers living in sweet waters, that it reaches through the estuaries.
When do the turtles of Martinique lay their eggs?
The sea turtles of Martinique lay their eggs during the period between April and October. The laying egg period is then followed by a winter rest period, from November to March. During said sleep period, the turtles travel long distances around the Caribbean Sea without feeding. The females return where they laid their eggs for the following 2 to 3 years, depending on the species, and lay around 20 to 80 eggs every trip.
The female digs a whole with her back legs and then starts laying the eggs. The female lays normally between 25 to 60 eggs at a time. Then it covers the whole with sand before returning to the sea.
Normally, turtles come to Martinique between February and November, when food is abundant. It's during these months when it's easy to spot them. The nesting period takes place mainly during the night, under the moonlight, between April and November.
Where to spot the sea turtles of Martinique
If you wish to see the sea turtles of Martinique, there are certain places you can visit. The most famous place to visit is the beach of Grande Anse D'Arlet There is also a small sea turtle sanctuary in the city of Trois îlets.
The most common turtle species in Martinique is the green sea turtle, it can be frequently spotted swimming in coastal waters near the shore of Anse Mitan, and Anse Cafard. When they are young, we find them in less deep waters, but as they get older, they spend more time in deep waters. They feed of seaweed and algae.
The hawksbill sea turtle prefers the more protected bays of Carbet or François, whereas it's rare to spot them a loggerhead sea turtle; we normally find them between 30 to 100m depth around the coasts of Martinique.
How to watch a sea turtle of Martinique?
If you have the opportunity, you will be able to see one of the sea turtles that live in the waters of Martinique. The easiest way to watch them is to make a turtle excursion in Martinique, which is normally proposed to depart from Anse-à-l'âne. These excursions in Martinique normally take about two hours and give you the opportunity to see sea turtles swimming.
Protecting sea turtles in Martinique
Martinique shelters two protected areas for sea turtles: one for green turtles and the other one for the hawksbill sea turtles. The biosphere reserve of Martinique, that covers the adjacent sea and land areas, shelters turtles as well.
Martinique is part of the French Committee for the preservation of sea turtles. The Committee was founded in 1985 by those interested in preserving sea turtles. Its mission is to study and protect endangered species. Its actions are targeted to research, education and monitoring of sea turtles in the Caribbean.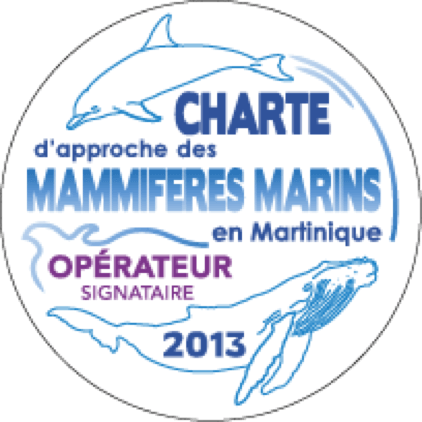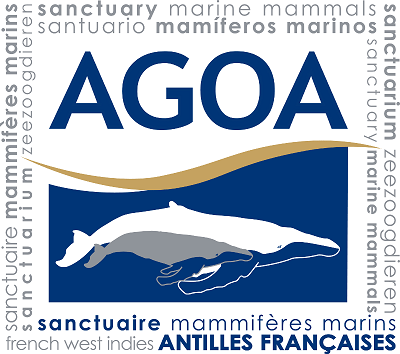 Marine Mammals Charter of Martinique
With 21 species identified, the coasts of Martinique are a privileged habitat for the feeding, reproduction, and migration of marine mammals. The populations residing or passing by represent a headcount and diversity that guarantees a strong probability of sightings and an attraction rich in emotions for spectators.
However, the continuous ever-growing approach of vessels and the wrong treatment of animals represent a real threat to the population of local cetaceans. A charter that specifies the best practices for approaching and sighting of cetaceans in Martinique was thus drafted with the following objectives
Ensuring protection for cetaceans and reducing their disturbance
Planning to offer quality ecotourism that can be both responsible and spectacular
Organising sightings of cetaceans for sea users in a framework of mutual respect
More
Our Clients are Talking About Us

Super Moment Étant natif de la Martinique et y ayant vécu pendant 20 ans, j'ai redécouvert des coins, des spectacles qui étaient jusqu'alors enfouis dans ma mémoire. Merci Laurent pour cette après midi, mes enfants étaient aux anges. Lyvan.
Génial Super demie journée, avec Laurent. Nous avons observé des baleines, et des dauphins. Laurent a pris le temps de nous expliquer le paysage. Puis nous amener voir les tortues et la grotte des chauves souris en bonus. Vraiment une expérience exceptionnelle avec un capitaine au top !!! Une excursion à refaire !!
Inoubliable Petite escapade en mer des caraïbes a la recherche de Dauphins , Laurent ( le patron) a vraiment pris son temps pour nous montrer et nous expliquer tout se qu on voyait , puis au bout d une heure de recherche les dauphins sont là, un pur bonheur ils étaient plus d une centaine , un régal pour les yeux de les voir dans leur environnement , sans les déranger nous avons pu les filmer et les photographier, puis nous sommes parti a l anse noire à la rencontre des tortue 🐢 qui elles aussi étaient au RDV . Super matinée, Laurent et sa femme au petit soin de tous et ptit planteur pour clôturer cette escapade .... Merci Laurent, se fut magique !!!!!

Inoubliable Super sortie en famille nous avons pu voir une cinquantaine de dauphin et nous avons nager auprès des tortues de mer , nous avons pu voir également les chauves souris et puis déguster un apéro aux bords des eaux cristallines. Privilégier les sorties du matin les dauphins sont beaucoup plus présent. Merci à Laurent.
Superbe exploration Superbe sortie dauphins faite en demi journée ce matin avec Laurent. En avons vu beaucoup, quelle joie de les voir évoluer librement! Puis observation de tortues majestueuses. Merci au capitaine. Prévoir une sieste après.....

Superbe expérience ! Une expérience inédite pour mes 2 filles de 3 et 6 ans. Super voyage en bateau avec des des dizaines de dauphins ! Puis direction l'anse d'Arlet pour un snorkeling avec des plein de poissons. Ensuite Anse Dufour puis Anse Noire où mon aînée a pu nager avec une tortue. Petit passage par la grotte aux chauve-souris. Tout cela dans une ambiance très détendue avec Laurent, un apéro et un gâteau délicieux ! Merci beaucoup pour ce magnifique moment pour les petits comme pour les grands !
Superbe excursion Sortie en mer inoubliable. Nous avons eu la chance de voir évoluer de près plusieurs dizaines de dauphins , 1 cachalot de 6 mètres de long , des poissons volants , la grotte aux chauve-souris, des tortues (seule ma fille en a vu 2 avec le vol d'un pélican en prime ! mais avec plusieurs piqûres de méduses , inconvénients de l'anse Dufour). Délicieux cake et planteur servis sur le bateau. Skipper professionnel et sympathique.

A la recherche des dauphins Super matinée à la recherche des cétacés et des dauphins difficiles a trouver mais un vrai plaisir pour les yeux. On a pu voir plusieurs sortes de dauphins et des baleines. Les tortues et les chauves souris était également au rendez vous. Un grand merci a Marc pour sa sympathie et sa bonne humeur mais aussi pour ses explications et sa connaissance.

Planète dauphins ....sans dauphin et sans dédommagement Bon par où commencer... rdv à 8h au ponton pour aller voir les dauphins/tortues/grotte aux chauve souris Jusque là on est bon , De 8h10 jusqu'à 10h nous avons bravé la mer assez agitée dans la baie de fort de France et au delà ( a faire des allers-retours pour chercher les dauphins ) ce qui est le but d'ailleurs . Sauf que choux blanc, malheureusement pas de dauphin ce jour , cela peut arriver car ce sont des animaux sauvages.. Nous allons donc à la recherche des tortues , à l'anse noire ( 1 seule tortue visible ) Et la grotte a chauve souris, sympa mais pas ce que l'on est venu chercher. Ma déception envers la société planète dauphin se présente en plusieurs points : - Pas de dédommagement concernant les dauphins que nous avons cherché pendant 2 heures sans les voir au final. On nous propose juste une 2eme sortie identique gratuite. Le hic est qu'il faut bloquer à nouveau une demie journée sur une semaine de vacances assez chargée en Martinique sans que l'on soit sur encore une fois de les voir . - Les tortues , la veille nous sommes allés a l'anse du four (plage juste juste à côté de celle de l'excursion)en voiture ( nous avons vu 2/3 tortues ) c'etait gratuit, illimité et avec nos propres moyens . - aucune préconisations ne sont faites ( malgré en avoir informer la représentante le jour de la reservation )avant d'embarquer ni au moment de la réservation ou l'on nous dit que il y a pas de problèmes. Pour les gens ayant des enfants ou femmes enceintes alors que la mer était sur 3/4 beaufort largement ce qui présente une mer assez agitée et pas adéquat suivant tout types de personnes ... Pas de nouvelles du patron pour un arrangement a l'amiable (car paiement espèces bien sur) pour un dédommagement financier ne serait ce que de 20€ car nous avons payé 50€/personnes. + : le pilote par contre très agréable rien a dire ,souriant et à l'écoute. Donc À eviter par rapport à tout ça, au manque de transparence, manque de serieux et de réponses. (Regardez mes avis et vous verrez que quand c'est top je sais le dire ... quand ça l'est moins....)
A faire !!! Vraiment ravis de cette sortie en bateau! On en prend plein les yeux, cachalots, dauphins, tortues... Laurent est très cool, très competent, il a l'oeil Pour repérer tout ce qui bouge! On plonge pour apercevoir les tortues et nager avec elles, puis on remonte sur le bateau et un bon verre de planteur ou jus exotic nous est servi avec un bon gâteau moelleux à la cannelle 😊🤗 On est à l'aise à bord, et on revient la tête pleine de souvenirs superbes!