Dolphin Excursion in Martinique in the company of our team
Get on board of our boats, especially designed safely for sea mammals research. Come live an uncommon experience departing from Anse-à-l'âne, Trois îlets. It is mandatory to bring swimwear for this experience, other accessories such as fins, masks, and snorkels will be supplied if you don't have any.
An exceptional day in the company of dolphins
The departure is set for 7.45h rom the pier Anse-à-l'âne, Trois îlets, and then the captain will set sails towards the great blue! ; The journey will pass from the bay of Fort de France, starting from Case Pilote to the Dominique Channel. You will enjoy the sea and the magnificent seascapes of Martinique.
Some species of Dolphins are sedentary and live all year long in the border of our coasts, which allows us to guarantee you can see them almost 90% of the time. While we locate a group of Dolphins that we approach progressively, at reasonable distance to not disturb their habits, all while offering an immersive magical spectacle. Assemble your devices and capture this exceptional instant.
Keep an eye wide open because depending on the time of the year, we might cross other species such as killer whales, or whales. After this moment full of emotions, we offer you a break, in the meeting place Ti-punch, and also a swim. This is when we wear the masks and snorkels to discover sea turtles and exotic fish in radiant colours. The return is planned to be around 17h.
All you have to know about the Dolphin of Martinique
The Dolphin of Martinique is a beautiful creature you can find in the Caribbean Sea. They are grey and they have a long beak. Dolphins are known for their intelligence and playful nature, and we frequently see them swimming in pods.
Dolphins are a popular touristic attraction in Martinique, and there are many excursions in Martinique that will allow visitors watch these astonishing animals. Dolphins are also used for research, and scientists from all over the world come here to study them.
If you have the opportunity to visit Martinique and see a dolphin in nature, take your time to admire these astonishing creatures! You must also keep in mind that depending on the season you might be able to see a whale.
The different species of dolphins in Martinique
Martinique has six different species of dolphins: the Risso dolphin, the pantropical spotted dolphin, Clymene dolphin, the Atlantic spotted dolphin, the common dolphin and the great dolphin. Each one of these species is unique and fascinating in their own way.
The Risso dolphins take their name after Antoine Risso, a French naturalist who first described this species. They are grey or light brown and have a long beak. We find them in coastal waters all around the world.
Pantropical spotted dolphins can be found in tropical and subtropical waters around the world. They are grey or light brown and have a spotted design on their skin. Clymene dolphins are named after a character in Greek mythology. They are dark grey or black and have a distinctive beak.
Atlantic spotted dolphins live in temperate and tropical waters. They have a white belly and spots on the tail.
Common dolphins are properly named as they can be found in all oceans around the world. They are grey or black and have a bulbous head.
Great dolphins are known for their intelligence and their playful nature- they live in pods and love playing with other sea creatures, and also humans. Their scientific name is Tursiops Truncatus, and we can find them all around the world.
Where to spot the dolphins of Martinique
If you want to see dolphins in Martinique, there are many places you can go. One of the best places for a dolphin stroll in Martinique is the Sea Park of Anse Mitan, located at the northern coast of the island. This park shelters a great variety of sea creatures, especially dolphins.
Another environment ideal for dolphin sightings is located near Fort-de-France. Many boats propose dolphin watching excursions, and it's a great way to see these astonishing animals from a close distance.
Finally, if you have the opportunity to be in Martinique during the winter months, you would be able to see dolphins swimming near the shore. Take a beach chair and relax, you may be up for a spectacle!
How to see dolphins in Martinique
If you wish to see dolphins in Martinique, there are many options offered to you. You can make a boat excursion that will drive you to see dolphins in their natural habitats, or you can visit a dolphin sanctuary where you will be able to observe them from close distance.
In the case of a dolphin stroll in Martinique, you can al so do a cruise to observe dolphins. These excursions are designed to depart from the ports of the bay of Prince Rupert and Fort-de-France, and they take visitors on a boat to watch these magnificent creatures in the natural habitat. Since dolphins prefer warm waters, the best moment to visit Martinique is during winter
If you are in love with nature, don't miss the opportunity to see the dolphins in Martinique and get the best from the holidays you will never forget!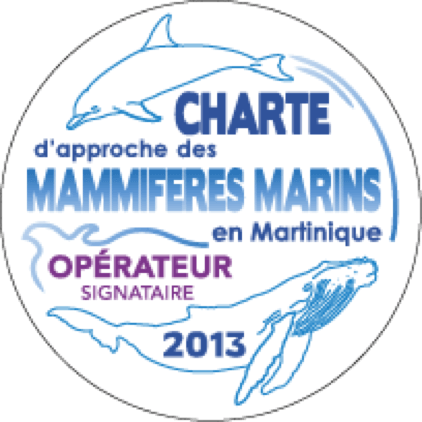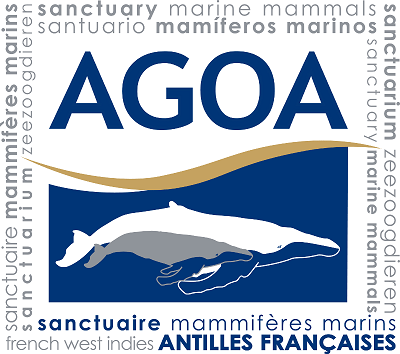 Marine Mammals Charter of Martinique
With 21 species identified, the coasts of Martinique are a privileged habitat for the feeding, reproduction, and migration of marine mammals. The populations residing or passing by represent a headcount and diversity that guarantees a strong probability of sightings and an attraction rich in emotions for spectators.
However, the continuous ever-growing approach of vessels and the wrong treatment of animals represent a real threat to the population of local cetaceans. A charter that specifies the best practices for approaching and sighting of cetaceans in Martinique was thus drafted with the following objectives
Ensuring protection for cetaceans and reducing their disturbance
Planning to offer quality ecotourism that can be both responsible and spectacular
Organising sightings of cetaceans for sea users in a framework of mutual respect
More
Our Clients are Talking About Us
Super découverte des dauphins et tortues Sortie après-midi dauphins et tortues super intense et sympa. Pas mal de distance à grande vitesse (rigolo) pour aller au nord voir les dauphins. Puis retour au sud en passant à la grotte aux chauve souris, pour un snorkelling à grande Anse à la découverte des magnifiques tortues broutant le fond marin. Merci à l'équipe de nous avoir attendu malgré un regard (notre activité du matin avait fini avec beaucoup de retard, nous empêchant d'arriver à l'heure).
À ne surtout pas rater Une super expérience Yannick nous a fait vivre une après-midi exceptionnel. Nous avons eu la chance de voir des centaines de dauphins, une journée d'anniversaire que ma fille se souviendra. Encore un grand merci.🙏
Activité à ne pas manqué Absolument à faire et à voir Voir les dauphins libres est merveilleux La nage avec les tortues est absolument à faire! Yannick est un excellent guide Journée parfaite
A faire absolument ! Nous avons fait la sortie hier matin en famille, Yannick a été au top! Gentil, pro, pédagogue et en plus très sympathique, la sortie était parfaite et dans le respect de la nature. Nous avons eu la chance de voir des globicephales et des dauphins tachetés par dizaines. Les enfants ont noté l'expérience à 10/10 et 20/20, que demander de plus.
Super Yannick Journée inoubliable avec Yannick skipper planète dauphin qui commence par la chasse aux dauphins à toute vitesse où tout le monde participe petits et grands, et qu'elle merveille quand le bateau s'arrête derrière un groupe de Dauphins en train de chasser, qui frôlent le bateau " comme dans les films", ensuite en 2ième partie baignade et chasse aux tortues qui effectivement sont bien là, passent tout à côté de vous en remontant respirer à la surface puis replongent pour manger, des images magiques... On ne remerciera jamais assez Yannick pour ces moments, sa compétence et sa gentillesse, pour nous de très loin la meilleures excursion en mer qu'on ai jamais, et la seule qui ai tenue toutes ses promesses
Fantastique Excellent moment de partage et de découverte. Vivement recommandé! Merci Yannick pour tes explications, ta bonne humeur et les prises de conscience que tu suscites. Merci aux dauphins d'avoir répondu présent.
Meander24440175294
2023-09-17
Incroyable Laurent et son équipe proposent une visite de qualité. Merci Yannick pour les différentes explications. Pauline et Vaillant.
Sortie dauphins exceptionnelle Yannick nous a accompagné au top pour voir les dauphins et les tortues ! Nous avons été impressionnés par la proximité. Nous recommandons vivement
Excursion dauphins au TOP Super accueil de la part de Yannick. Très belle expérience à la rencontre des dauphins. Yannick est à l'écoute des clients et s'adapte à leur demande.
100% pour les Dauphins ! Merveilleuse journée empreinte de joie et de sourires sur nos visages ! Nous avons pu voir une trentaine de dauphins c'était fabuleux les étoiles pleins les yeux !! ( Quel dommage pour les plus gros ahah ils dormaient certainement 😅). Yannick!! Super skipper ! Des explications sur les dauphins et les richesses de notre belle Martinique ! Merci pour tout c'était PARFAIT !